02 JAN
Tips & Tricks for a Successful E-Commerce Website
by Elixir Consultant
Tips & Tricks for a Successful E-Commerce Website
Business Environment has gradually shifted its growth and power into the online base, which is now becoming quintessential model for business success. An E-Commerce website provides it all for the customers, understanding their terms and needs, making the businesses flourish. So it has become vital to develop an E-Commerce site that convinces the customers to make a purchase or transaction or whatsoever and make your business successful.
The points, mentioned below, may not be the precise need of every Web portal. But it's important to keep these in mind because you never know what may come in handy and in what time!! All the glitter around the globe cannot be on your site, but the glitter you create can be called for by other sites. Just like how a simple Ajax control or a twitter bootstrap spreads across sites by various business units.
The points elaborated here reflect my understanding of the existing scenario. Some of these are:
Scalability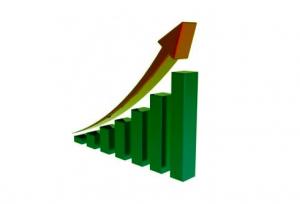 Any application being created from scratch is not deemed to be scalable. In order to make your site dynamic and agile, one would consider using a platform which is frugal but also easy. You could also consider the fact that customers like E-commerce sites which can handle traffic in a convincing manner. Whether your site is scalable enough is a factor which people may face while building a site.
The Product Catalog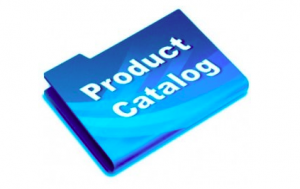 On every E-commerce site, the Catalog is what appeals to the eyes. So care must be taken in creating a catalog with latest design elements which should meet the changing demands of the people. Extra care must also be taken to fill up your catalog with items which your site is suited for. The user appeal and the visual impact that the site is able to create delivers a better result. The usability and navigation of details for the products will have to make the user to stay attached to the site. Lesser the distractions for the user, the better. Layout of the sub-categories is also very important since the user should not feel lost.
Business Control Measures



Many small businesses lack proper control systems because they are focused on production or service issues. Having a control system in place allows you to monitor, measure and adjust wherever necessary your organization's performance, whether it be sales, production capabilities, or general adeptness. To sum up, the purpose of business control is to identify adverse business performance so appropriate actions can be undertaken. A control process could be adopted for any aspect of business performance that is measurable.
Search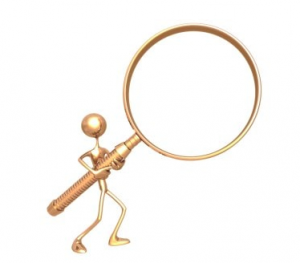 This is perhaps the most important module to be integrated within one's site. So how do you want your site filters to work? You should be asking this to yourself. At the same time, it is understandable that working it out is not a cakewalk. Better the search, better the revenue!! However, your own site search box is just a part of the bigger puzzle. This is so because external and global search engines such as Google, Yahoo, Bing and others need to search for your site as well. As such, the scripts that are basically used, known as "crawlers" should be good enough to search for the correct keyword entered. Other than that, the search filters should be in a way that multiple searches are not required to get a single keyword. Moreover, you can also create scripts which will generate for you a good customer database which can be used further for future analysis. A few more things can boost your site value in some way or the other, like:
° Adding a cart without Registration
° No 'Too Detailed' Products
° Show related, Alternative and complimentary products better.
Agility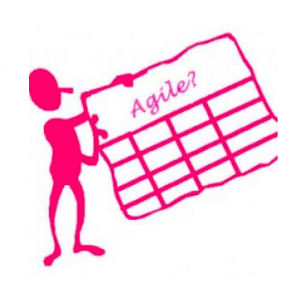 There might raise a scenario where your application needs to find out customers searching for a particular keyword wherein it would automatically send out email related to that specific keyword even without the customer's knowledge. In order to incorporate this agility in your application, care must be taken at the base only. Reusability of codebase without duplication can also prove effective while generating automatic emails or alerts.
Reporting and Analysis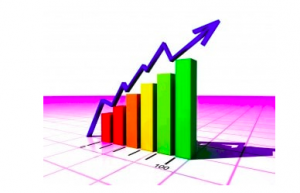 Though Reporting and Analysis seem to have not much difference in their meanings, they do overlap quite a bit in their purposes and delivery output. E-Commerce sites store the information of your customers, actions and preferences. These details can be generated as your weekly reports. They had to be thoroughly analyzed to achieve the full benefits of web analytics investment. So reporting of information can help you analyze better with the same data (purpose) and delivery output (like "what to do next?" analysis).
Standards



Try adhering to the basic standards while creating an E-commerce portal. People are swayed over by too much of information. But it is necessary to keep a clear view of what you want your site to portray. If you can do that, possibilities are such that you can know exactly what type of framework to use to support your portal site and what functionalities you want to integrate. There should not come a day when you have to repent on the approach taken. Use SSL In Every Page When Collecting Critical Data. This is a basic standard to be used while creating your portal site. People would be scared enough if their personal information is shared elsewhere with unknown parties. This data integrity has become vital and access granted by other portals can be revoked by the user as required. Having SSL integrated in your site will boost your customer's trust in your site. So make a point of using SSL as a standard.
Integration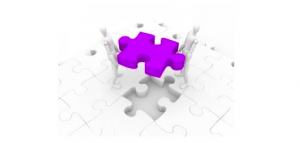 An e-commerce Website was previously deemed as a standalone application. But times has changed and now it is considered as a highly flexi-application that improvises many other systems and processes as well. The team that develops and supports it contains a mix of technical and business professionals who drive an important part of the corporate strategy. As businesses become more creative about how they mix their Web channel with other customer touchpoints, clean and easy integration is mandatory.
Finally, for an E-Commerce site to be successful, the above points must be considered and followed in the developmental stage of the portal. To expose the portal at a higher level, we should also work on Interoperability, Synergy and Business Aggressiveness. If you want a bigger share of the market, applying some protocols on Business Aggressiveness is somewhat mandatory. 'Risk' is a big factor that acts as a turntable for most businesses. An aggressive strategy involves higher risks. Higher risks lead to higher profits. Factors such as pricing, acquisitions and innovation also relate to business aggressiveness. Providing 'Live Chat Support' or 'Phone Support' along with Email will austere in the process of business aggressiveness. Because in the end, it is pure business after all and from the perception of users, every business has a contact number.